Background: an app was created and submitted and rejected many times before I took over. I tried a couple updates and those were rejected also. I believe that app is now flagged because it won't allow any new updates.
I created a new bundle id for the updated app and built it as a new app under that new bundle. When I do the build in flipabit for the new updated app I enter the one App ID Prefix and authorization key that I can use. I use the newly created bundle id in flipabit. When the build completes I get an error in flipabit that the bundle id is different than the package id. I tried removing the old app in Apple Connect and ran the build again but flipabit is still picking up the old bundle id even though the old one was removed. Anyone have any ideas?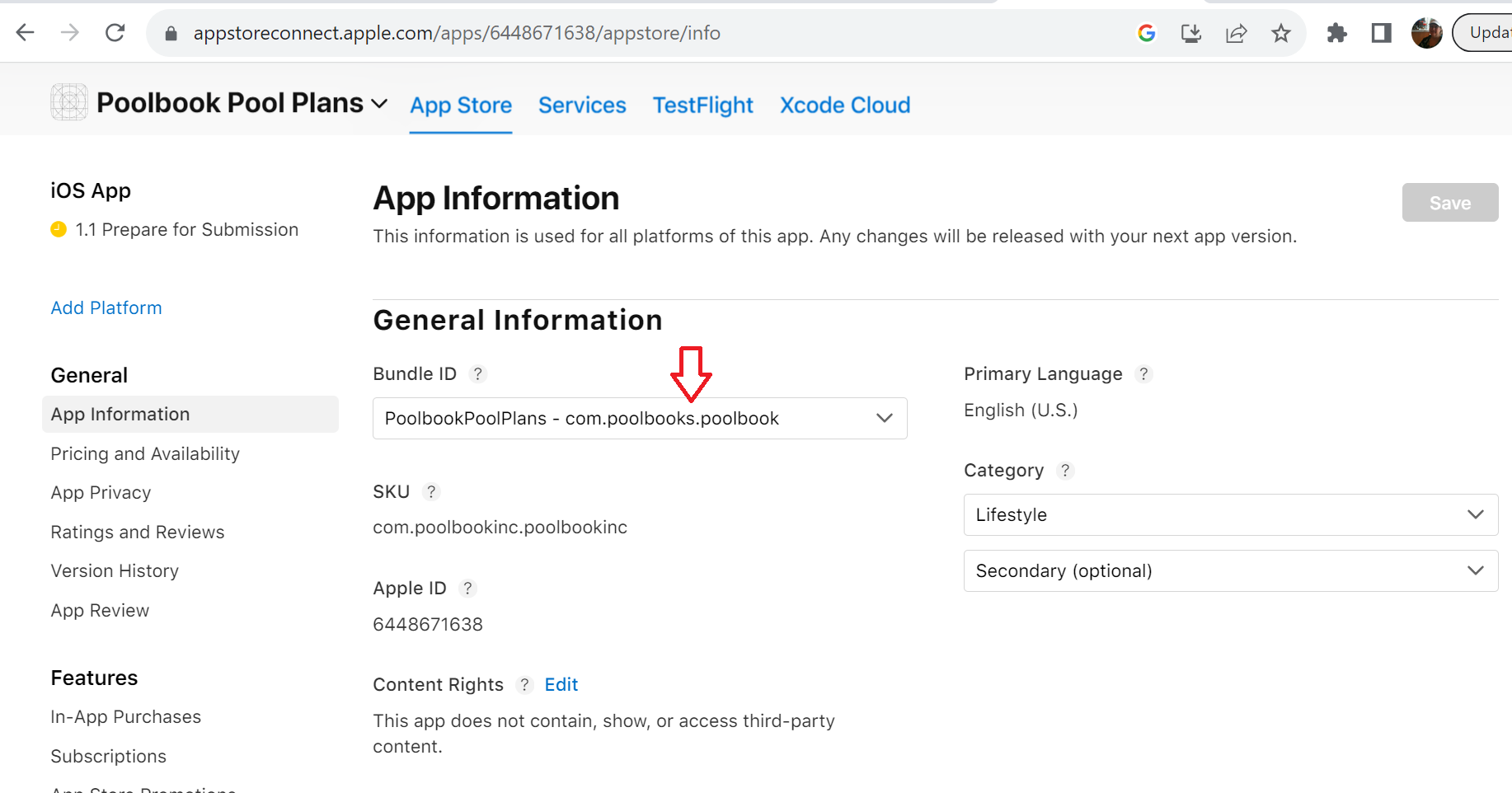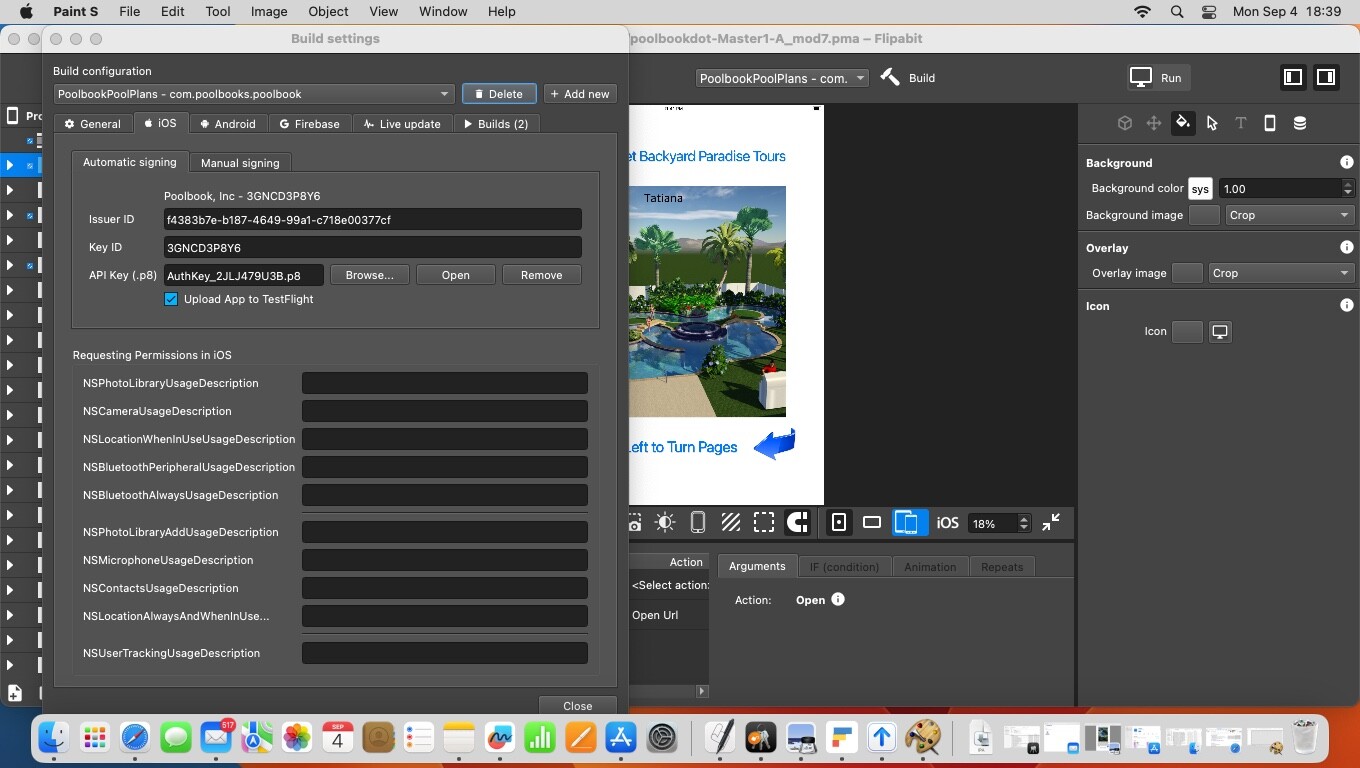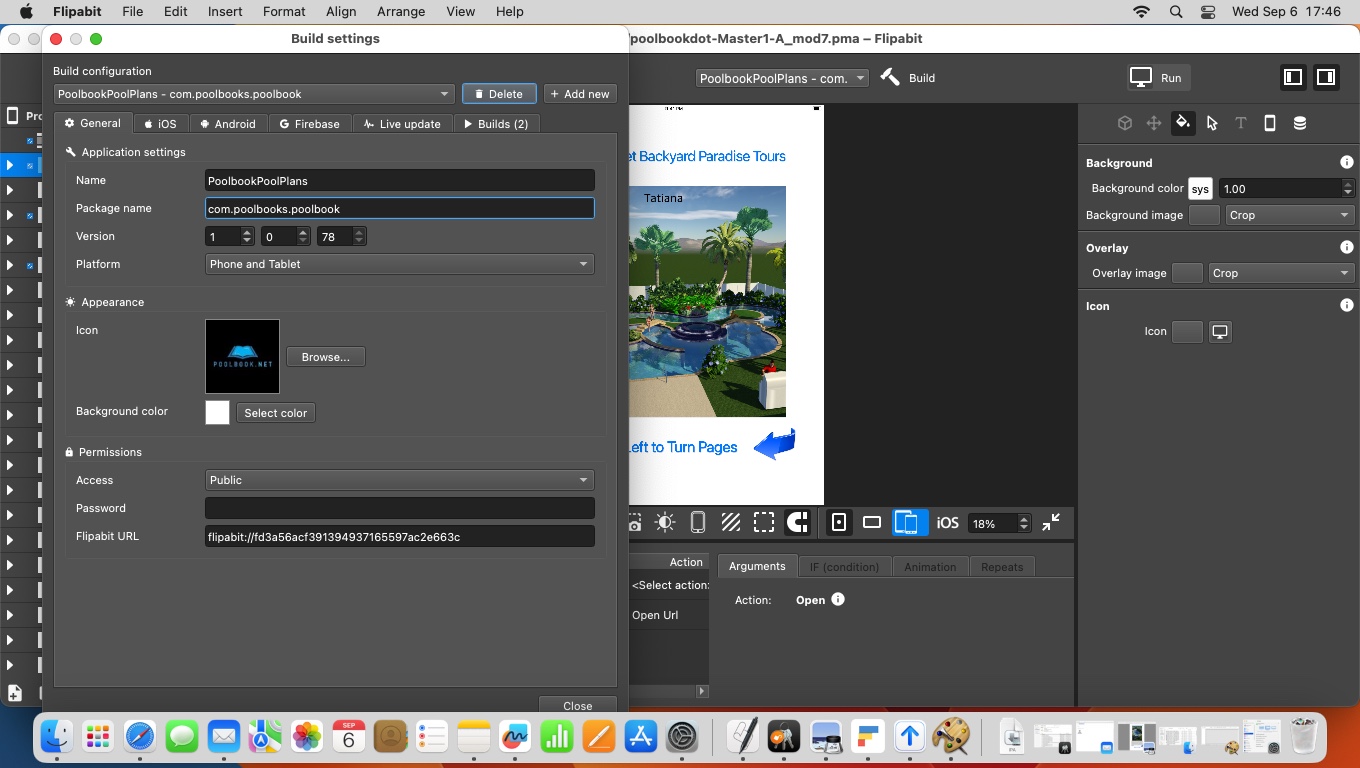 All this is showing the old bundle.
IOS_PROFILE_NAME: com.poolbook.poolbook AppStore
IOS_APP_ID_NAME: poolbookplans
IOS_TEAM_NAME: Poolbook, Inc
IOS_UUID: aca1b4de-51ad-4a8b-87cd-a3b97940d667
IOS_IS_DEV: false
IOS_IS_ADHOC:
IOS_APP_ID: 3GNCD3P8Y6.com.poolbook.poolbook
IOS_TEAM_ID: 3GNCD3P8Y6
IOS_BUNDLE_ID: com.poolbook.poolbook
IOS_CERTIFICATE_FULL:
IOS_APS_ENV:
IOS_APS_SGNAPPLE:
ERROR LOADING CERTIFICATE
Certificate bundle id com.poolbook.poolbook is different than package id com.poolbooks.poolbook