How do I change the background color of a page on a button click?
Как изменить фоновый цвет страницы по нажатию кнопки?
To be more precise. Here is the project.
There are three text boxes for specifying HSV colors and a button. When you press the button, the background color should change to the one that is obtained by the HSV system.
I do not know how to program in QT and do not quite understand what code to write. As far as I understand, for example, such a script sets the string parameter of the QColor function. In this case, the color is hex. But how can I be allowed to specify HSV? Text into variables and then somehow pass the QColor function, but it's not clear to me how to do this. Please tell me.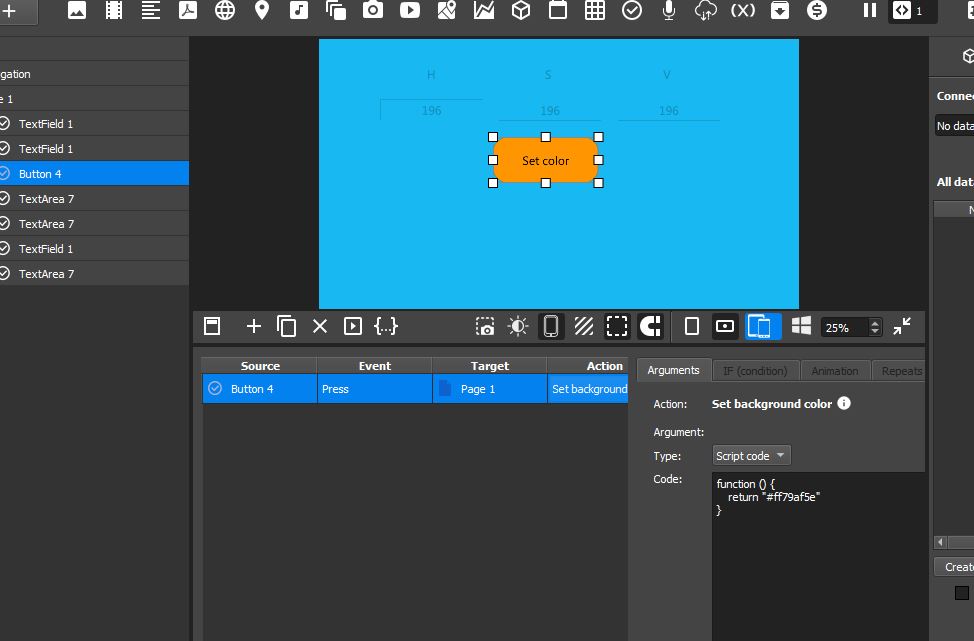 Если быть более точным. Вот проект.
Есть три текстовых поля для указания цвета по системе HSV и кнопка. При нажатии на кнопку, цвет фона должен меняться на тот который получается по системе HSV.
Я программировать не умею на QT и не совсем понимаю какой код писать. На сколько я понял например такой скрипт устанавливает строковый параметр функции QColor. В данном случае цвет hex. А как же мне допустим указать HSV? Текст в переменные и потом передать каким-то образом функции QColor но для меня непонятно как это сделать. Подскажите пожалуйста.